PLA Concept
is a design company focused on games that have rarely changed designs. What is PLA? Well, it's one of the most used 3D printing materials which we used to make our prototypes from, polylactic acid. It also forms our favorite word: PLAY! We want to bring clean aesthetic and unique modernism to all these games. We are starting with one of our favorite games in the world, chess! Chess is seen as a sophisticated game -which it can be- but it has very simple rules. It's one of those things that take minutes to learn but a lifetime to master. We value thoughtful design so we have spent more than three years to develop this collection. When I started working on this collection, my first focus was to make a chess set with low poly chess pieces that looked modern, minimalistic. There were lots of sketches, foam and 3D printed prototypes until we were happy with the form of the pieces. As one would expect, the knight took the most time to perfect. We sent an online survey to hundreds of people to get an insight for their idea of a 'perfect chess set'. Then a few sets were made with silicone molds+resin to give to friends and receive feedback. We also started experimenting with different materials for chess pieces like concrete, plaster, bronze, aluminum and wood. Even crayons! The best results came with cnc machined and polished aluminum, but the cost was not effective. We also tried a few sets with investment casted aluminum which had great results but again, the cost was too much.
Some photos from the prototyping process
After receiving feedback from chess loving friends, we settled with hand casted resin for the pieces. Aluminum pieces had the perfect weight but resin casted pieces were very light. We tried using lead fishing weights but we didn't want to use lead and the weights were exposed at the bottom. We found steel weights which we liked, so we spent months to find a way to put these weights inside the pieces during casting process. Now when you look and feel from outside, the pieces are all resin, but they have hidden steel weights inside.
​​​​​​​
The chessboard design was easier than the pieces. For the first collection we have two marble and two wood+resin boards. For black marble we use Negro Marquina from Spain and for gray marble we use Bianco Carrara CD from Italy. For the other two, the frame is constructed of resin with mdf hidden inside and white oak or walnut veneer on top. All chessboards are laser engraved with a polygonal texture to compliment the look of the chess pieces. The sets come with faux leather or cotton bags for the pieces.​​​​​​​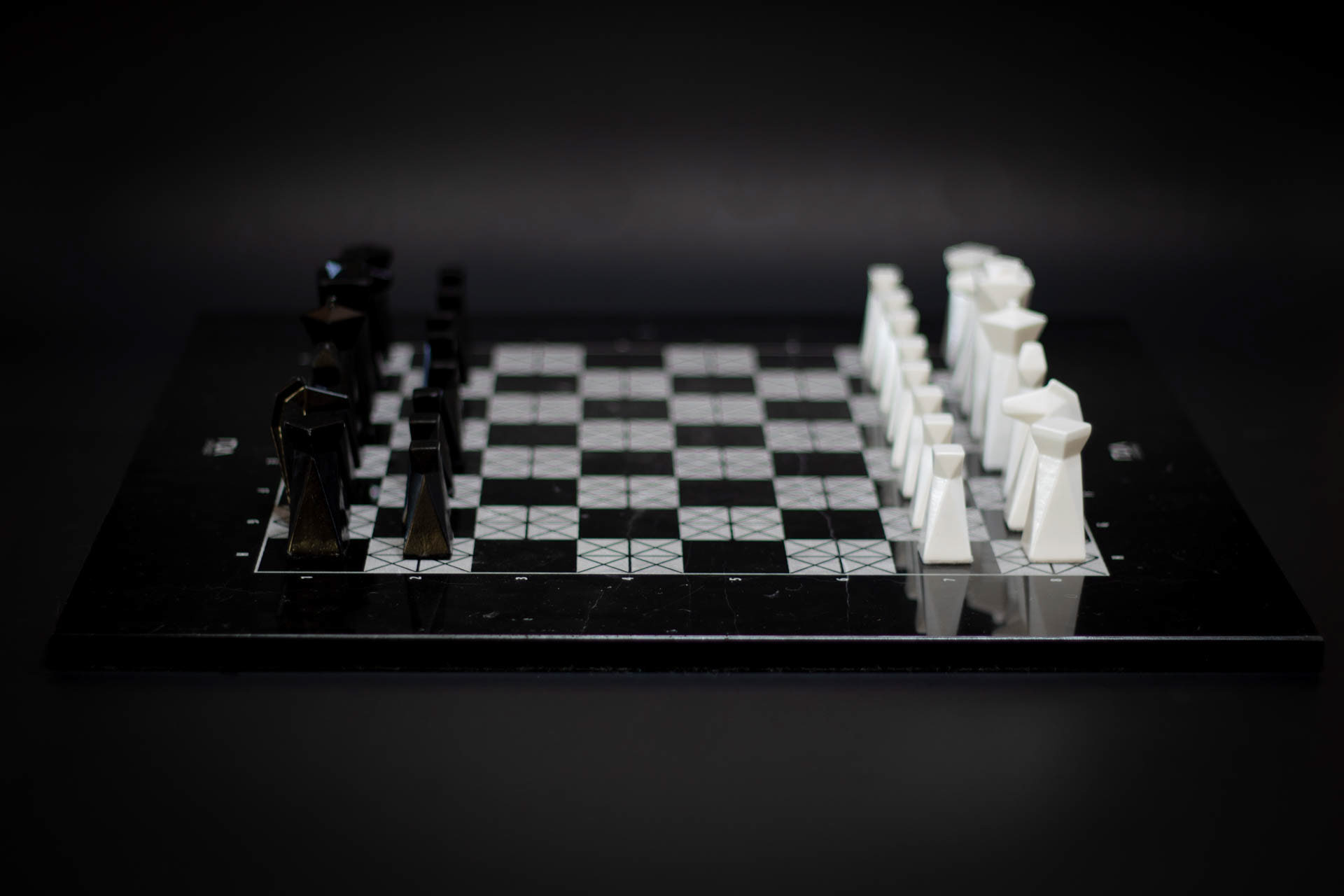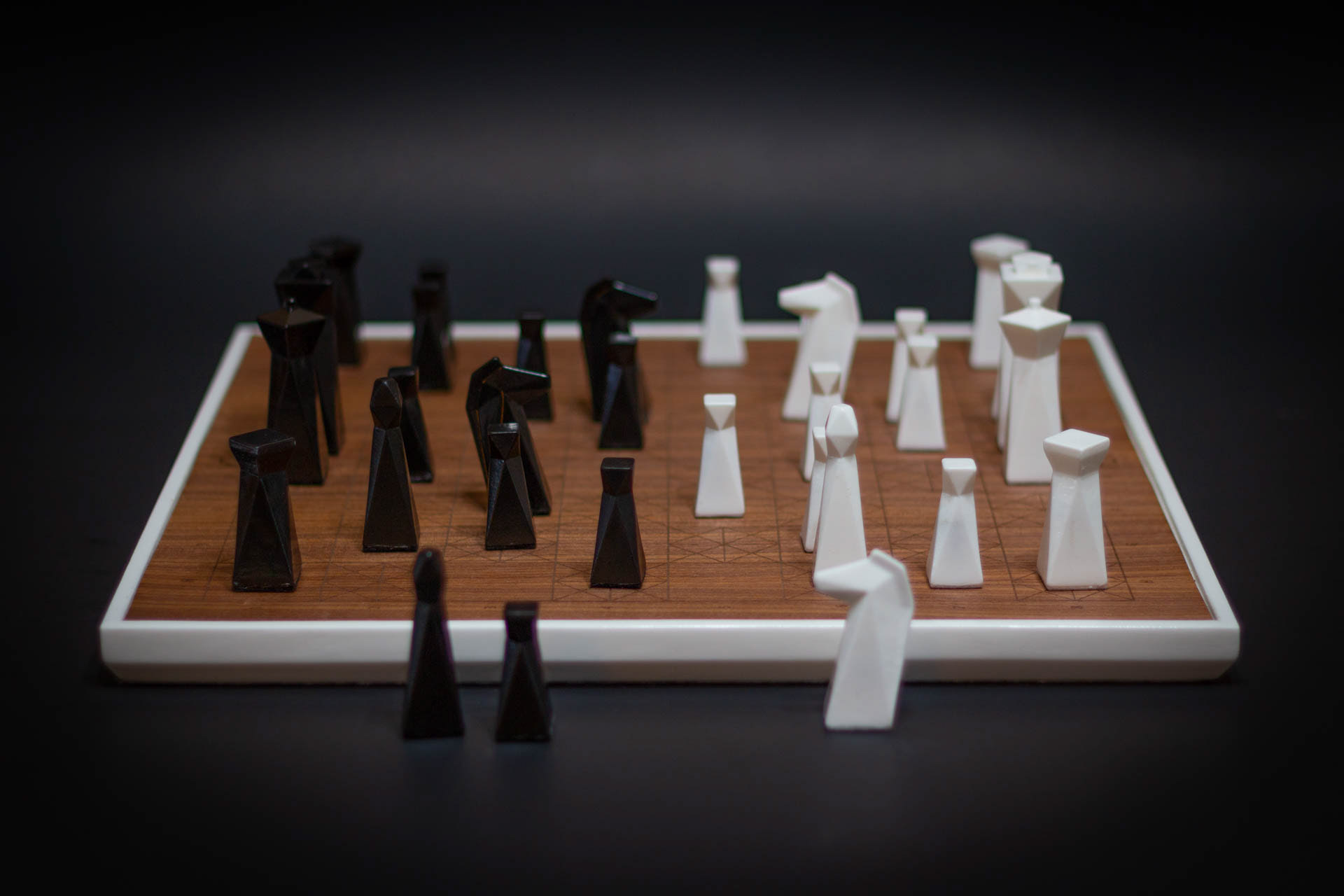 PLA Chess sets are handmade in sunny San Diego, California. This chess set has a sleek, sophisticated appearance, putting a modern twist on a traditional game. Other than the laser engraving for the chessboards and bags, the whole set is handmade by us after you order. Because of this, few sets are alike, and many are unique. We can customize the sets if you want to give a special gift to your loved one.